Does it feel like we just slid into the After Times this week, with nary a pause? I'm not sure what I thought was going to happen (maybe some sort of Day of Transition?), but we're going back to 'normal'. Which, tbh, looks just like the Before Times, except with masks on and like you caught businesses during a slow time of day.
I went to the library for the first time today and got a stack of books. We went to the movies last weekend (and were half of the allowed 8 people in the theater). We appear to be 'back', baby.
But if, like me, you were hoping for a bit more, well, processing of ALL THE THINGS we've learned (individually and collectively) in The Year That Shall Not Be Named, I've found a few links to help with that below.
Ready for a few ideas for you (and your life) (and the world) to be just a little bit better? Here are 5 quick links to bring you a little joy, a chance to think or to provide a helpful tool to you in 5 (ish) minutes! 🙂
---
Hope in 5 (ish) : your weekly newsletter to make being human a little easier​
​
Hopefully,
Melissa 🙂
p.s. Have a friend who likes to have deep conversations? Go ahead and forward this email on to them! 🙂
p.p.s. Oh heeey! Was this forwarded to you? You can get this nifty newsletter sent right to your inbox next week!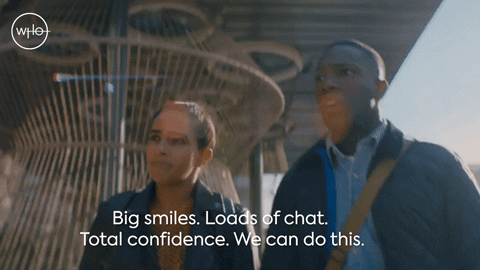 ​